Submitted by

admin

on Mon, 07/30/2012 - 12:02
Building Design+Construction reaches a qualified audience of more than 72,000 professionals involved in nonresidential building. It is the only magazine that reaches the complete building team, including design firms, contractor/building firms and building owner/developer/management firms.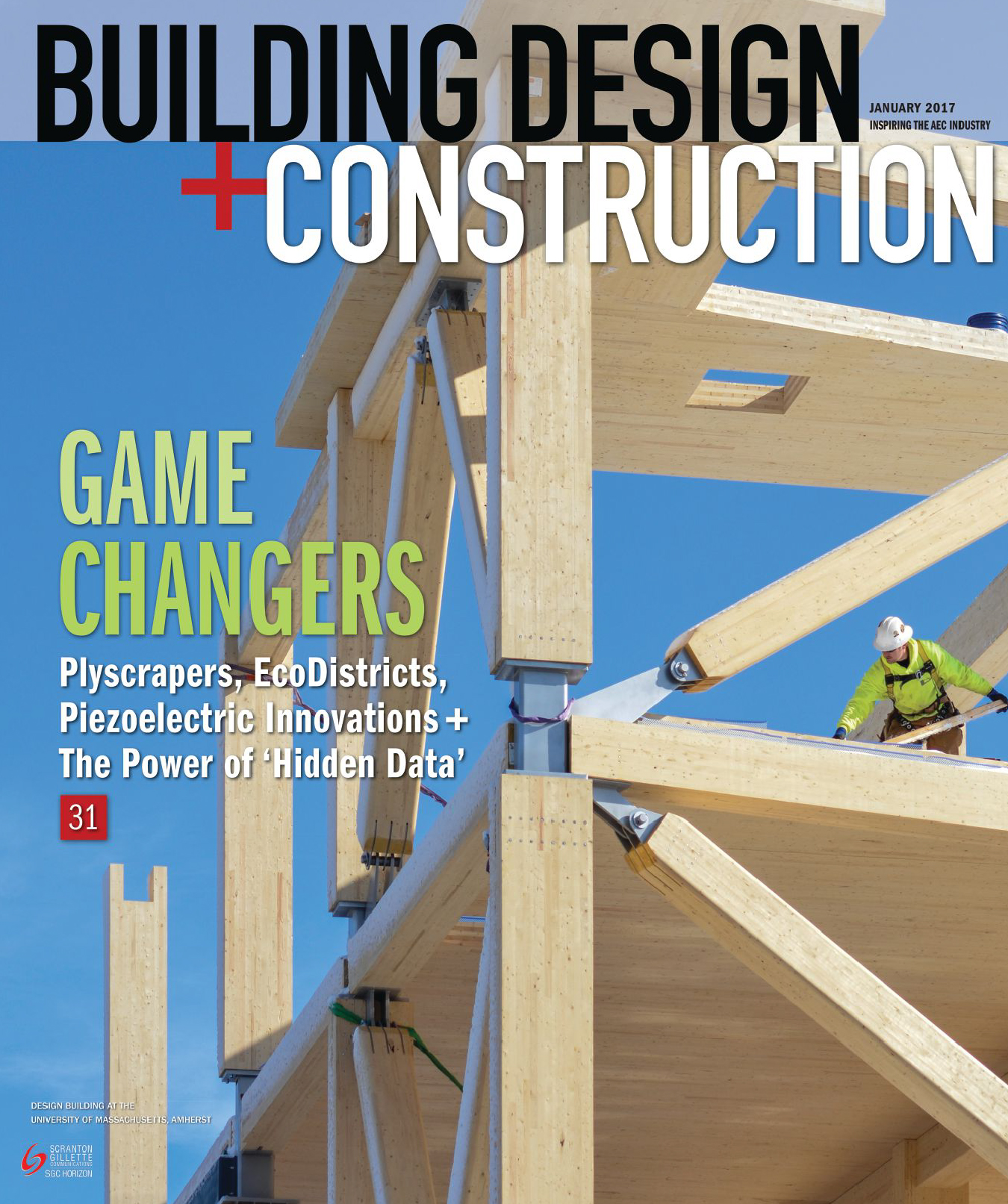 Building Design+Construction reaches all of the major segments including Healthcare, K-12, Universities, Green, Multi-Family, Retail, Government and more.
The commercial construction market is poised for expansion in 2015 and going forward as the following reports indicate:
The AIA recently reported an ABI score of 51.7 in March, following a mark of 50.4 in February. This score reflects a slight increase in demand for design services. The new projects inquiry index was 58.2, up from mark of 56.6 the previous month.
The AGC reported that private non-residential spending will increase 10-15% in 2012. This includes manufacturing, warehouses, hospitals, and higher education.
Total construction spending is expected to increase between 5-15% in 2012, according to the AGC. Between 2013-2017, total construction spending is expected to increase 6-10% per year.
Audience of BD+C
100% of Building Design+Construction's subscribers are involved in the buying, specifying, approval or recommendation of building products, services and equipment.
Recipients of BD+C are highly motivated, action-taking professionals.
What actions have you taken during the past year as a result of advertisements and/or articles in Building Design+Construction?
37,008 (51.3%) Design Firms:
Architectural Firms, Engineering Firms, Architectural/Engineering Firms, Interior Design/Interior Architectural Firms
23,086 (32%) Contractor/Builder Firms:
Construction Management Firms, Design-Build Firms, General Contracting Firms, Specialty Contracting Firms
12,039 (16.7%) Building Owner/Developer/Management Firms:
Owner/Developer (an entity that owns, occupies and/or develops buildings/properties), Public Utility, Government Agency
> Print
BD+C's Marketing Leadership Awards
Overview: At Greenbuild 2015 in Wasington D.C. (Nov. 18-20), Building Design+Construction and its industry partners will continue the annual construction of a high-performance green commercial building in the on-site GreenZone, with the building donated for community use at the conclusion of Greenbuild.
Sponsor Benefits: To qualify for BD+C's Marketing Leadership Awards, an advertiser must run a full-page ad in either the January or February issue of BD+C.
BD+C Green Building White Papers
Since 2003, BD+C has published a series of extensive reports on green building — the early days of LEED, climate change, the business case for green building, water performance, zero energy buildings and more.
BD+C's Annual Giants 300 Report
BD+C's annual 300 Report ranks the top 300 AEC firms by building type, green building and BIM projects. Hands down it is one of the most popular, most read, most saved issues of the year. Sponsors who tap into this resource stand out as industry supporters of these AEC firms.
NEW FOR 2015!
"High-Performance Reconstructed Buildings:
"The 99% Solution" — BD+C examines the sustainability factors in reconstructing existing buildings, which account for 99% of the commercial building stock in any single year. Case studies, technology, building products, codes and historic preservation are among the topics for this 64-page report.
Editorial suggestions: Dave Barista, [email protected]; 847.954.7929
Sponsorship opportunities: Tony Mancini, [email protected]; 484.412.8686
Ad Sizes
Specifications
General Instructions
Terms and Agency Commission: 15% of gross billing for display advertising space, color, special position premium, provided account is paid within 30 days of invoice date. 1½% charge per month on accounts 30 days or more in arrears. No cash discount. Commission is not allowed on mechanical or special charges, including those for artwork, photos, printing, reprints, backup of inserts, tip-ins, and all other special handling requirements. In the event of non-payment, publisher reserves the right to hold advertiser and/or its advertising agency jointly and severally liable for such monies as are due and payable to the publisher. Agency commission will not be paid if the submitted ad material requires additional work by the publisher.
Short Rates and Rebates: Advertisers will be short-rated if within the 12-month period from date of first insertion they do not use the number of insertions contracted for upon which their billings have been based. Advertisers will be rebated if within the 12-month period they have used sufficient additional insertions to earn a lower rate than that at which they have been billed.
Rate Protective Clause: Rates are subject to change on notice and become effective for all advertisers with the stated specific issue and all issues thereafter. However, advertisers may cancel or amend their contracts without incurring short rate adjustment if they have fulfilled their contract terms through the issue preceding that with which the new rates are effective.
Publisher's Copy Protective Clause: In consideration of the acceptance of any advertising from the advertiser and/or the advertising agency for publication at the rates set forth in this rate card, the advertiser and/or the advertising agency represents and warrants that all material delivered to the publisher for publication shall be free of libel and that publication thereof will not violate or infringe any copyright, trademark, right of privacy, or any other statutory or common law property right of any person, and that the advertiser and/or the advertising agency will indemnify, defend and save harmless the publisher, its agents, assigns and successors against any claim, demand, costs, expenses and damages, including reasonable attorneys' fees incurred by the publisher, arising out of or in connection with any breach by the advertiser and/or the advertising agency of any of the foregoing.
Premium Charges: Cover and preferred position rates listed above.
Advertising That Simulates Editorial Content: Advertisements that in the opinion of the publisher resemble editorial material or the publication's editorial format will carry the word "Advertisement" in at least 10-pt. type at the top or bottom.
Regulations Not Stated Elsewhere in Rate Card: See specific and detailed reference in item No. 14 of this publication's listing in Standard Rate and Data Service (SRDS).
Cancellation of Orders: Cancellation of space orders must be in writing and will not be accepted after closing dates.
Mailing Instructions
Advertising material, insertion orders, correspondence and copy should be addressed to: Traffic Department, BD+C, 3030 W. Salt Creek Lane, Suite 201, Arlington Heights, IL 60005-5025.
Accepted Digital Formats
Press-optimized PDF using Acrobat Distiller's PDF/X-1a job options is the required format (300 dpi, CMYK color). PDFs prepared for use on the Web are unacceptable. Any other type of file may require the use of an outside vendor and will result in additional charges. Unless a SWOP ad proof is submitted, publisher will not accept responsibility for the integrity of the ad.
Ad Art Upload Instructions
For ad art uploads and additional ad information, go to www.scrantongillette.com/adart.
Mechanical Data
Publication Trim Size: 9″ x 103/4″
Printing: Web offset. Printing is wet, all colors going down simultaneously with one impression.
Binding: Perfect bound
Bleed: See below for bleed specifications.
Mechanical Requirements: SWOP Specifications apply.
Standard Unit Size in Inches: Spaces to be charged at standard unit rate can be used only in the forms and dimensions shown here.
> Events
BD+C GreenZone (at Greenbuild)
At Greenbuild 2015, Building Design+Construction and its industry partners will continue the annual construction of a high-performance green commercial building in the on-site GreenZone, with the building donated for community use at the conclusion of Greenbuild. Including industry leaders, experts and frontline professionals dedicated to sustainable building in their everyday work, attendees are architects, engineers, builders/contractors and owners, developers, interior designers, code officials, and government officials.
Sponsor Benefits: Category-exclusive sponsorships to showcase your products installed in the GreenZone structures. Plus pre- and post-show online publicity, on-site video of Sponsor's products, scanned leads from all visitors, and 20-page GreenZone supplement to 72,129 BD+C subscribers and GreenZone visitors.
Under 40 Leadership Summit
Overview: The Under 40 Leadership Summit is built for the industry's most energetic group of young professionals. Open to all 360 BD+C "40 Under 40" honorees, as well as professionals under the age of 40 who have been identified as "rising superstars" by their firms, the Summit invites the next generation of AEC industry leaders to network, share ideas, and learn.
Sponsor Benefits: Sponsorship of the Under 40 Leadership Summit positions your company as an innovative, industry thought leader. Sponsor logos are placed on all promotional materials to ensure high visibility and impact to this unique niche market.
Bring your message to the Building Team via Digital Media (web, e-mail & more)
Banner Units
Eye-catching, high-profile banner units command attention and directly link visitors from our website to yours.
 
Rich Media
Attention-grabbing Web branding opportunities build your identity awareness.
 
Topical Channel
Product and Topical Channels are your opportunity to exclusively advertise on a microsite of editorial and product information.
 
Video Sponsorship
Editorial videos draw viewers. Video sponsors earn bonus attention.
 
BD+C Weekly e-Newsletter
Reach a highly responsive audience with your exclusive sponsorship of the weekly editorial e-newsletters.
 
BD+C Alert
Sponsor the message of breaking news to the commercial/institutional community and gain exclusive exposure.
 
Custom e-Newsletters
Define the topic. Create a custom template. Provide 50% of content. Select from a targeted audience of 85,000.
 
Target e-Newsletters
Choose the topic. Our editors provide the content. Select your audience from our targeted list of 85,000. Own 100% of the advertising opportunity.
 
Marketing Partner Program
Enjoy exclusive access to 85,000 commercial/institutional professionals with purchasing authority.
 
Case Studies
Choose your audience. Share your success story. Portray your company as an industry leader.
 
Blogs
Sponsor Blogs provide a unique opportunity to establish your brand as the authority on an important topic to our audience.
 
BD+C Editorial Green Webinars
Secure strong positioning and high visibility with Building Design+Constructioneditorial webinars.
 
Custom Webinars
Sixty full minutes of educating and connecting with an engaged industry audience of 87,000.
 
White Papers
Generate high-quality leads to 88,000 professionals, position your company as an industry expert and increase interest in your company.
 
BD+C Blitz
Educate our audience about your product through contests and online raffles.
 
BDC University
Provide resources for continuing education to gain visibility and trust with your audience.
The only magazine published for the building team — architects, engineers, contractors, building owners and facilities managers involved in design and construction of nonresidential buildings  — Building Design+Construction (BD+C) is in a class all by itself.
The caliber of our audience is unprecedented — concentrating on the most influential decision-makers in nonresidential building construction. Our readership consists of all the influential members of the building team who are involved in the selection of products and services — the designer, engineer, owner and builder.
BD+C reaches the top design firms, contractors and building owners in the commercial construction market. 100% of our subscribers are involved in the buying, specifying, approving or recommending of the building products, services and equipment involved in the commercial construction market.
If you want to see your project or product appear in the editorial pages of the only magazine for the building team, please contact the editorial team.
Overview
BD+C's focus is how Building Teams solve complex problems to meet the client's needs. Editorial content highlights contribution of all AEC professionals in large-scale building projects – not just the individual architect, engineer, or contractor.
Lifetime Learning: Formal + Informal Education
BD+C is committed to educating our subscribers throughout their careers
Formal


AIA/CES course in every issue (e.g., "Designing Data Centers")
Additional AIA/CES courses from BD+C education webcasts
Other AIA/CES courses from outside providers
BD+C University offers a myriad of educational courses, white papers, technical briefs and videos

Informal


Technical articles (e.g., "39 Ways to Prevent Cracks in Brickwork") provide instructive case studies, how-to learning, "do's and don'ts," useful tips and prescriptive advice from top technical experts
Feature articles (e.g., "7 Trends in Hotel Design") provide trends analysis, stimulating ideas, and solutions to technical problems from multiple experts and industry sources
Reconstruction
BD+C puts a monthly spotlight on reconstruction projects and solutions. 99% of all building stock are existing buildings and are a major area of activity.
The October issue of BD+C will highlight the 29th Annual Reconstruction Awards. These awards honor excellence in Reconstruction, Historic Preservation, Retrofits and Adaptive Reuse.
Green Building /Sustainability
BD+C's Mission: Provide arm's-length, objective analysis of the green building movement
BD+C ranked No. 1 by AEC professionals and USGBC members as green building information resource (McGraw-Hill survey)
Editorial content looks beyond LEED to next level of technical breakthroughs and green building sophistication
9 White Papers on Green Building – 250,000+ words (equivalent to 2 books)


Honors: Two Neal Awards (known as "the Pulitzer Prize of B2B Media") for White Papers, one Neal Award finalist ("Green Buildings + Climate Change")
Products
BD+C integrates products and product information into all of its content
Products at Work: Monthly call-out of products that building teams have used in projects
Product Focus: Specific product category is highlighted in real-world applications
Product Applications: How to ……….. (design metal roofs, install PVs correctly, etc)
Technology:
BD+C analyses dissect and advise on IT solutions:  BIM l IPD l IT l CAD
Monthly coverage of IT solutions, computer hardware/software, use of BIM systems in real projects – practical, prescriptive advice for AEC professionals
Leading provider of information on BIM and IPD (integrated project delivery)
Honors: BIM article "BIM School, Green School" – Gold Award, American Society of Business Publication Editors (ASBPE)
BD+C Editorial Departments
Cover Story
Submit brief proposal, case studies, technical solutions and list of available experts
On the Drawing Board
Submit 125-word case study of a project in design with 300-dpi rendering. Include all Building Team members and owner/developer.
New Projects Portfolio
Submit 125-word case study of a completed project with 300-dpi photo. Include all Building Team members and owner/developer.
BIM/IT/CAD/Hardware
Submit suggestions for technical articles, case studies and experts to be consulted
Building Technology
Extensive technical articles covering building product systems (e.g., roofing, glazing, flooring) or building types. Examples: "39 Ways to Prevent Cracks in Brickwork," "7 Tips for Retrofitting Data Centers." Submit a one-page proposal with brief description, key bullet points and technical expert/experts to be consulted.
NEW FOR 2015! Reconstruction Technology
Technical articles on aspects of building technology specific to reconstruction. Submit proposals as "Building Technology."
Products at Work
Submit a 125-word case study with 300-dpi photo of a product in actual use in a real project. Include project name/location, owner/developer, who specified the product (and why) and results (energy savings, faster schedule, etc.).
AIA/CES Course
Submit case studies, white papers, technical reports and contact information for technical experts to be consulted.
NEW FOR 2015 By the Numbers
Short items that hinge on a single number (e.g., "171,271 — number of LEED APs"). Must include source information!
Market Gallery: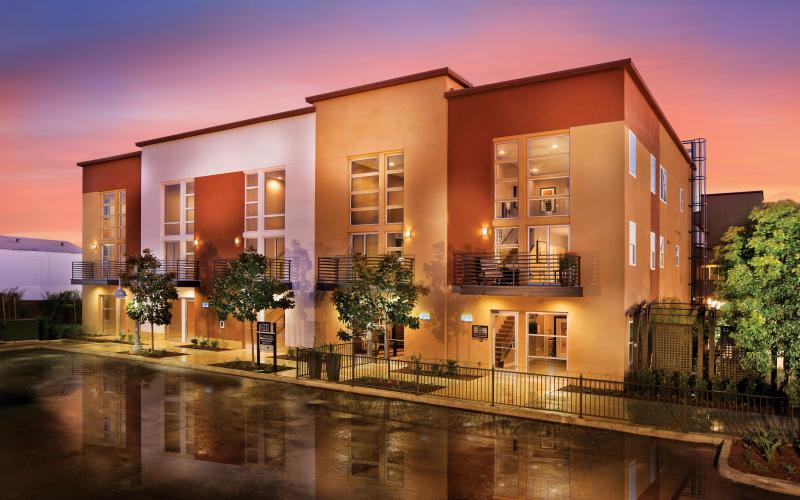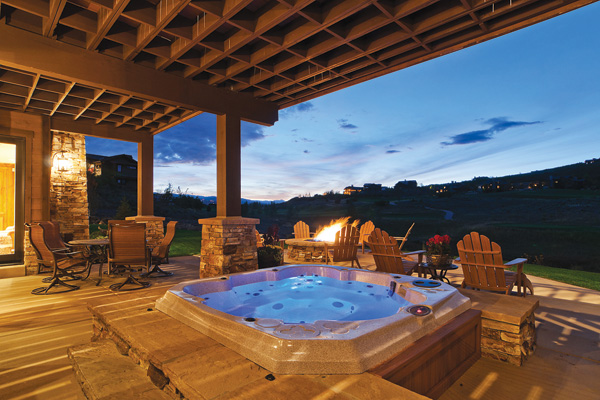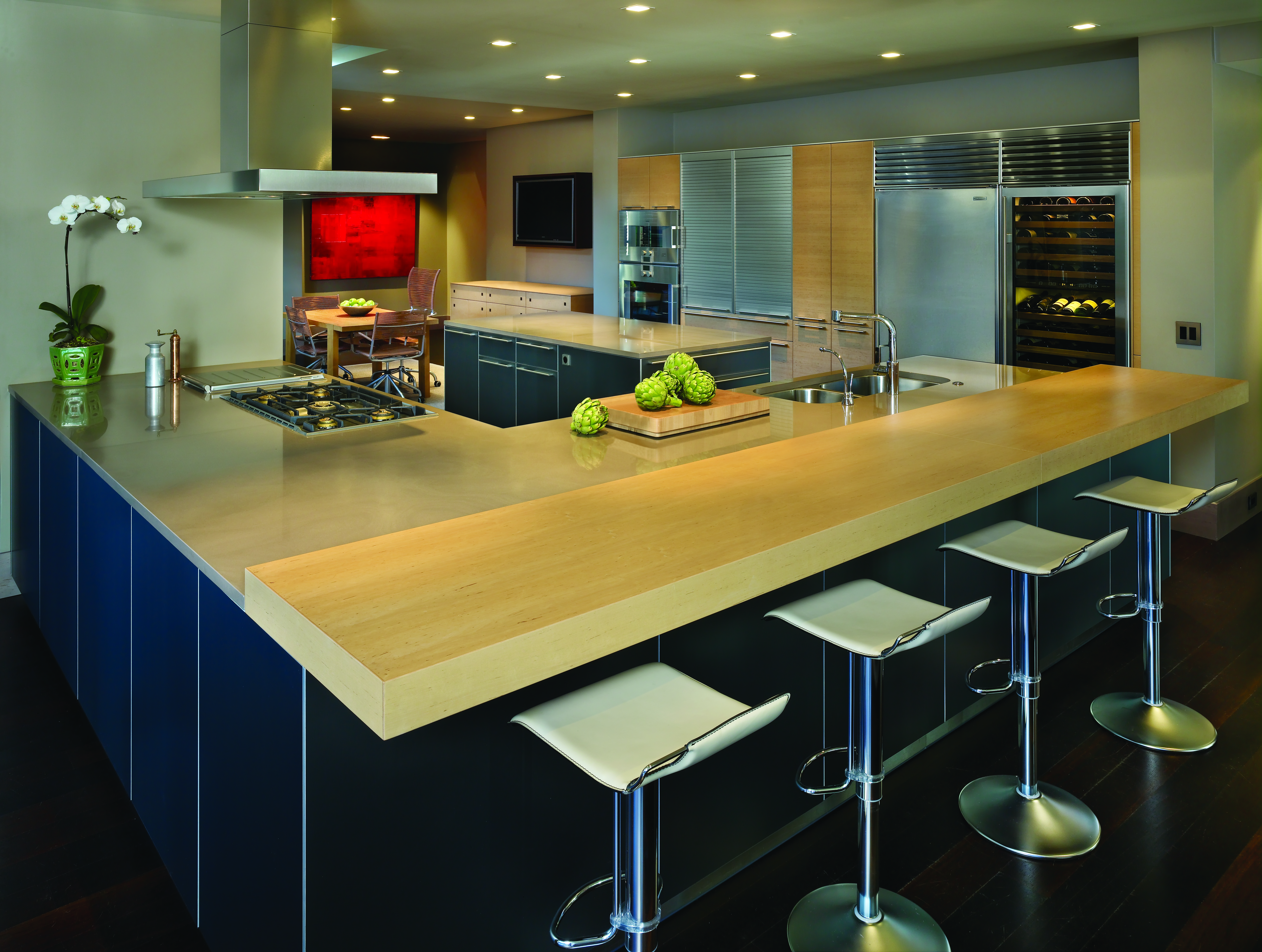 Brand Staff Desc 2:
Sales Contacts
---
Adam Grubb
Director of Sales
317.219.7546
[email protected]
---
Jeff Elliott
Integrated Media Advisor - Principal
States: AL, AR, FL, GA, IL, KS, KY, LA, MI, MN, MO, MS, NC, ND, NE, OK, SC, SD, TN, TX, Eastern Canada
616.846.4633
[email protected]
---
John Rogier
Integrated Media Advisor
States: CT, DC, DE, MA, MD, ME, NH, NJ, NY, PA, RI, VT, WV, VA
314.260.9969
[email protected]
---
Ron Hewett
Integrated Media Advisor
States: AZ, CA, CO, ID, IN, IO, MT, NM, NV, OK, OR, TX, UT, WA, WI, WY
970.954.5695
[email protected]
---
Bill Black
Integrated Media Advisor
States: New York City
287.483.8788
[email protected]
---
Jeannine Chandler
Inside Sales Manager 
425.757.3721
[email protected]
Brand Markets Desc 2:
Markets We Cover
Data Centers
General
General Business
Green
Government
Healthcare
Hotels & Hospitality
Market Research
Multifamily
Multiple Sectors
Real Estate
Retail
Sports & Recreation
Schools
University
Miscellaneous