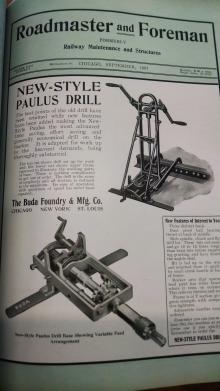 Pre-web
As the CEO of a middle market business-to-business media company, one observation that is continually driven home is how technology is accelerating the pace of innovation within my industry.  Seven years ago, we were mainly focused on print.  Many of our magazines were established in the early twentieth century, and had been evolving over the past century with changes in print media, but not online media.  Our content had to evolve from traditional business-to-business print to content for the web.
Adapting our Core Business
Besides content, our core business had to acclimate to the accelerated pace driven by technological innovation.  Two points had to change within our strategy:
Compressed decision making
Quicker ROI
Compressed Decision Making
There is no doubt that technology continues to affect the media industry.  One profound effect of this accelerated innovation on our organization is that our decision-making timeframe has shortened.  Eight years ago we had three to five years to establish and execute strategy; now we have two to three.  Mobile technology adoption is a perfect example of this.  In three years, the audience of a number of our brands has gone from low usage of mobile devices for content consumption to high usage.  If we had waited another two years to respond to this trend, we could potentially have hurt audience engagement with our brands.  Instead, we identified the trend early and implemented responsive solutions for both our websites and newsletters-all within three years of identifying the trend.
Quicker Return on Investment
Additionally, a large portion of this technology innovation is disruptive.  For example, we require an accelerated rate of return on any capital we invest in new ventures.  Whereas three years for a total return on capital invested used to be acceptable, we now look for a full return within eighteen months.  Continuing with the mobile theme, responsive technology implementation is a perfect example of this.  I talked about the need to move our various brand websites and newletters to a responsive platform.  This involved a full reworking of all the websites and newsletters because they were now obsolete despite having been launched within the last 30 months.  If we hadn't realized a full return on our investments in these digital assets within 18 months, we would have been hard pressed to break even on them, much less make a profit.
Our response to these compressed decision making and ROI timetables is to be extremely disciplined in the execution of our strategy process.  Over the past seven years we have establisehd a strategy process that within a six-month period gathers input from our employees and markets and creates a feasible plan.  The results have allowed us to execute strategies that have increased the organization's markets served, products offered, top line revenue, and ultimately profitability.
In closing: from a traditionally print B2B publication of over 100 years, we took steps into the internet age.  To do this, we:
Adapted our strategy to reflect new and shorter time constraints
Encouraged new ideas and the willingness to adopt new technologies
Learned to identify online trends early and how to implement solutions quickly
As the saying goes, "the only constant is change."  Technology will continue to accelerate change and innovation within the media industry.  Our ability to run a business within these constraints will ultimately decide our success or failure.